Lessons from the 2019 Season
Published 8 Jun 2020
Competitive sport is about pushing yourself to see what you can achieve. Setting goals at the right level of attainability is tricky to get right. Too easy and you might not achieve your potential, too hard and failure may bring negative emotions and a loss of motivation. I set myself tough goals for 2019, and having not met them I finished the season feeling disappointed in myself. With no racing to occupy me at the moment due to Coronavirus I thought I'd reflect on the 2019 season and re-evaluate it with a more positive mindset and draw up some lessons for my 2021 goal setting.
My Goals for 2019
First let me set out the goals that I wanted to achieve in 2019. The list is very short (something that we'll get to in a moment):
Win the British Masters National Track Championships Individual Pursuit (40-44)
Win the World Masters National Track Championships Individual Pursuit (40-44)
I haven't tended to be very methodical or detailed in my goal setting. I usually just set my sights on one or two key goals for the season, and 2019 was no exception. I guess my reasoning has been that it is better to do one thing well and not risk spreading myself too thin.
For the last couple of years I have really focused on the individual pursuit. It is an event that is all about the detail, both technically and physically, and that really appeals to me. There is something that is equal parts fascinating and frustrating in exploring every little modification to gain tenths of a second. One of the downsides of track cycling, especially the individual pursuit, is that there are very few events throughout the year and what events there are tend to be pretty big ones. 
Having won National titles in the individual pursuit before it was natural to want to set this as a goal. I knew it would be tough if the reigning champion, Jonathan Gildea, was racing but I'd done times approaching his in the past so I thought it was not beyond the realms of possibility.
Aiming for a World title was definitely ambitious. I was at the top of the 40-44 age category but my overarching ambition is to win a World Masters title so I figured it should go on the list.
The Results
I've already written a report on the British Masters Track Championships, so no need to cover that in depth. Suffice to say, Jonathan turned up and beat me by a significant margin.
I've not had the inclination to write up a report on the World Masters, and part of that has been the feeling of disappointment. The start list for the individual pursuit did not have any names that I recognised on it, and that led to a feeling that I really might have a chance. In minor events in September I'd beaten my previous best times by some margin. In the British Masters Cycle Racing Track Championships I'd smashed my previous personal best by over a second with 3:24.704. That time was half a second faster than the official age group National record held by Gildea but the event did not have a gated start, and was not held under British Cycling regulations. A week later in a 42 Degrees event I'd gone nearly as fast with a 3:25.135 to officially retake the National record. Going into Worlds I knew that if I could reproduce that speed then I'd stand a pretty good chance.
Fast forward to the event, in which I was placed in the final heat of the qualifying rounds, no doubt due to those times and my previous silver medal. As I sat waiting for my heat I watched a new age group World best performance of 3:21.057 being set by Ben Neppl, a guy I'd never heard of before, but clearly a huge talent. I knew that there was simply no way that I could touch a performance like that and it left me feeling totally deflated. It really messed with my focus and I was only able to do a 3:27.215. I came perilously close to throwing away the chance to ride against Neppl for the gold, only beating the third place rider, Ed Nicholson, by 1 second. Not a tiny margin for the individual pursuit, but also not a comfortable one.
In the gold final I rode for pride more than anything else. My goal was simply not to be caught and I just about achieved that. Neppl backed up his earlier ride with a scorching 3:21.907 to my pedestrian 3:29.682. I'd gone from dreaming of victory to desperately trying not to be lapped. At the time that was a bitter pill to swallow.
The Lessons
So I finished the season feeling like I'd let myself down with 0/2. Looking back, I think that was totally the wrong way to look at things. I'll try to reset the narrative and provide some more positive lessons from the season. I hope this will lead to a more positive outlook for 2021.
Celebrate success wherever you find it
I've already described how I smashed my personal best for the individual pursuit. If you'd offered me that at the start of the year I would have bitten your arm off. Retaking the National age group record from Gildea was also a great achievement. Neither was an explicit goal, but I should have given myself much more credit for them. I did not value them because they came in minor events, but rather than feeling frustration about not being able to reproduce that form on the big occasion, I should have enjoyed them all the more for being unexpected.
In a similar vein I'd put in a really strong ride at the Tour of Cambridgeshire Chrono, going significantly faster than my previous best on the course and riding into 5th place to qualify for the UCI Gran Fondo World Championships.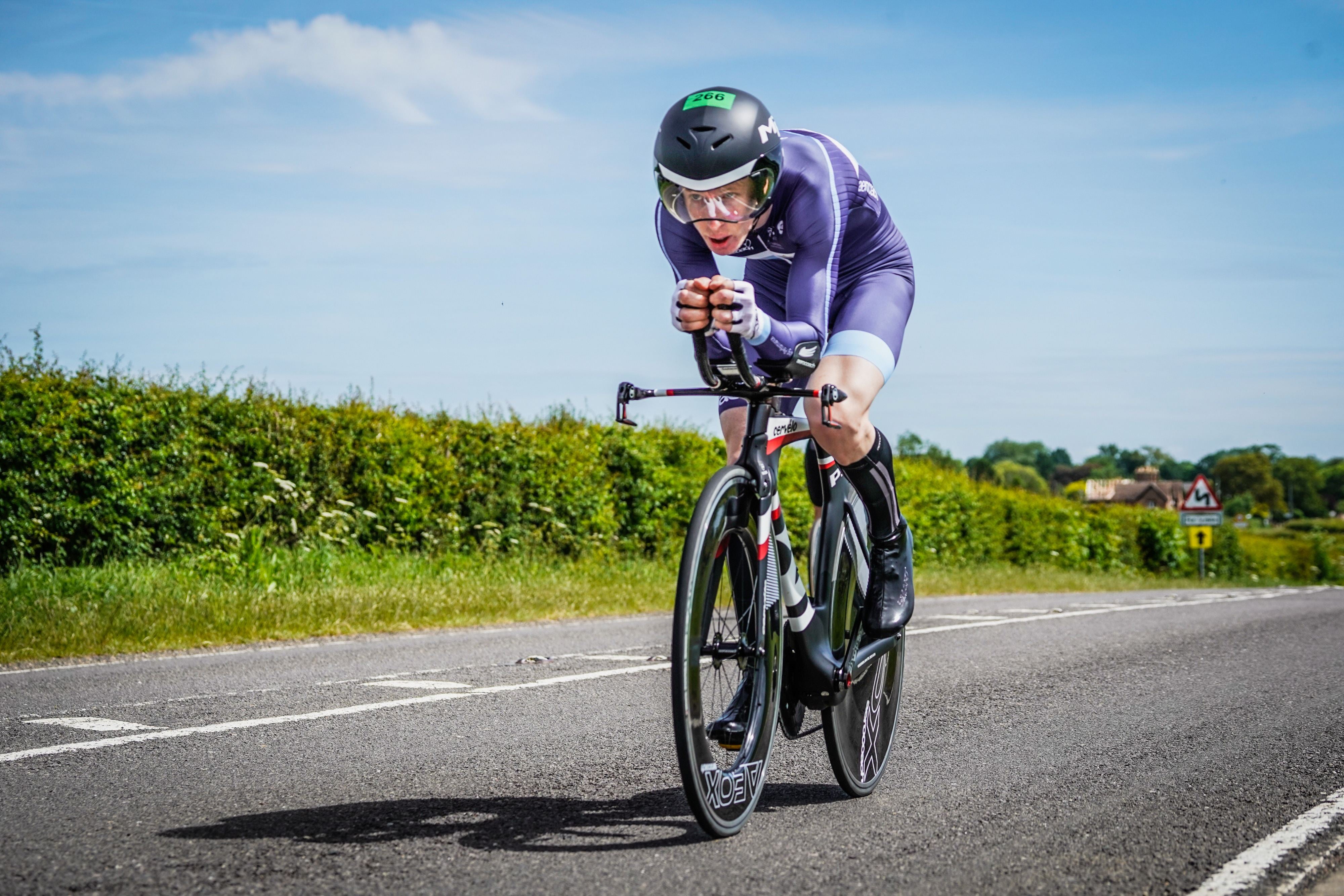 Those Championships were taking place on a flat course in Poland which did not suit me, so I did not plan to race there anyway. The Chrono therefore wasn't a major target and so I did not give myself any kudos for the result.
I also managed my best ever result in the Points Race at the British Masters Nationals with a silver behind Gildea. Managing to take a lap on the field as highly marked riders is not easy so we did it the hard way. Coming hot on the heels of my second place in the Individual Pursuit it was overshadowed by that disappointment, but that's not the right stance to take.
Don't be so focussed on your main goals that you can't enjoy success when it happens!
It Is Supposed To Be Fun
Like many amateur athletes, I can be guilty of draining all of the fun out of what is, after all, a hobby. The individual pursuit is, by definition, a solo effort. Time trialling is also largely an individual discipline, but there were opportunities in 2019 to enjoy good camaraderie and team success. The team time trial at the Tour of Cambridgeshire was a particular highlight. A load of AeroCoach riders were at the event, which made it a great opportunity to catch up. We entered two teams in the road bike team time trial event and I got the opportunity to ride with a super strong lineup featuring National 24 Hour Champion, Andy Jackson, former GB rower Chris Boddy and the strong tester Chris Loake.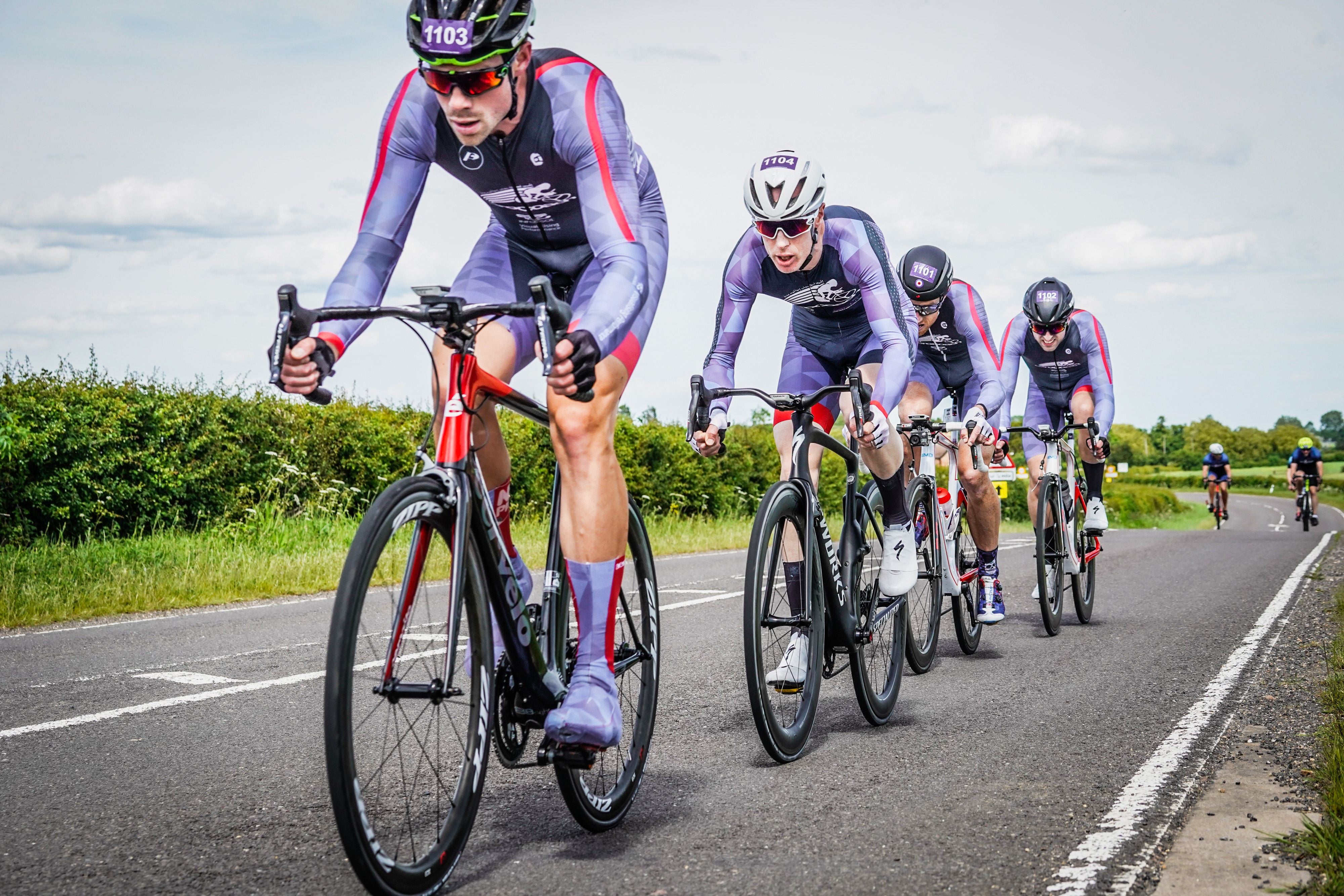 Although there was not a particularly strong field in 2019 for this event, it was still satisfying to get the win by over a minute. I should also have reflected on feeling pretty good in such strong company, even being able to push on strongly in the closing stages alongisde Chris Boddy.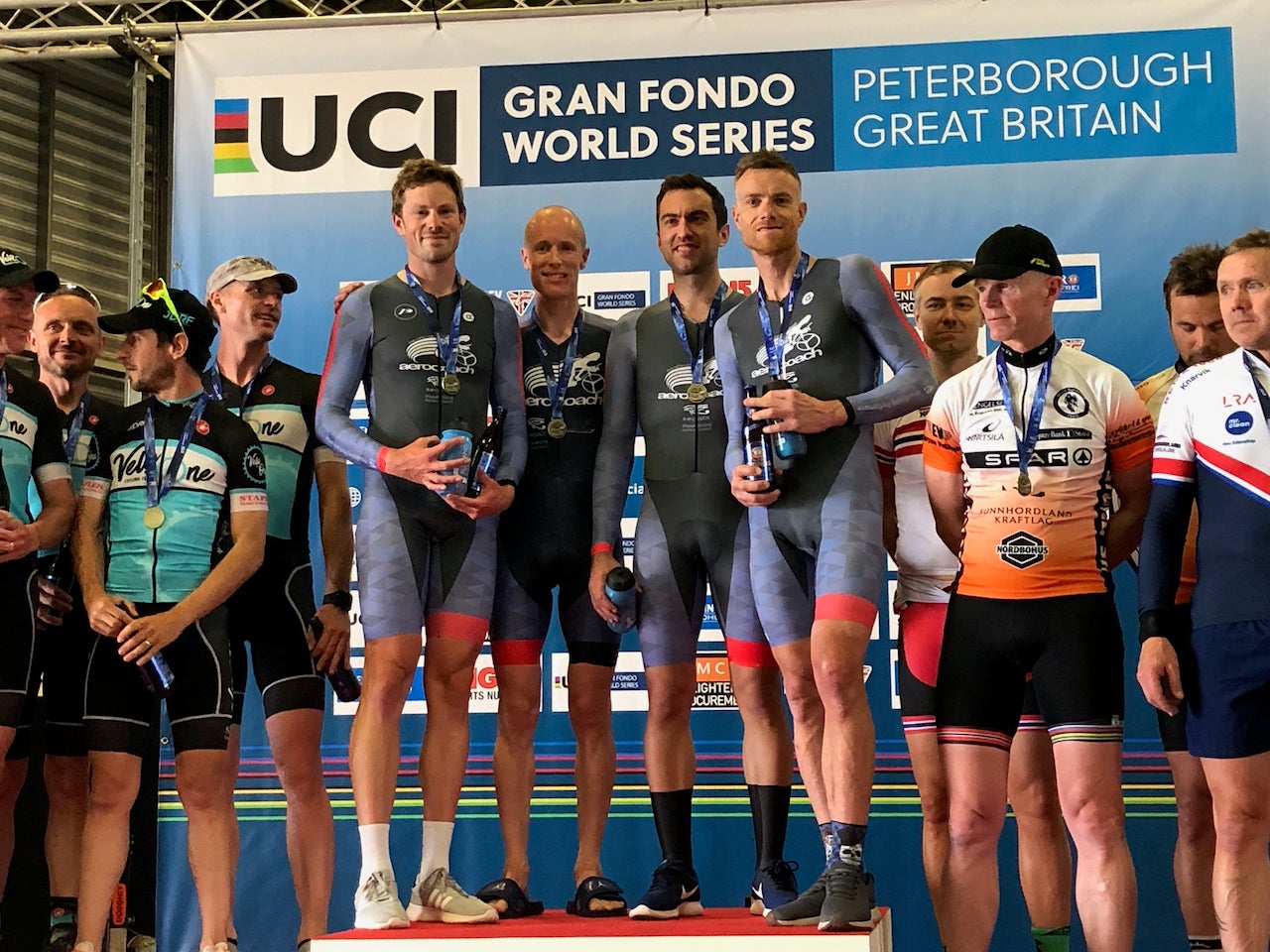 The chance to share a sporting experience is a rare one in our sport and all the more important for that. I'm going to try and make sure that I plan for more opportunities to compete with my teammates in 2021.
Life Sometimes Gets In The Way
A changed jobs midway through 2019, and learning lots of new technology and processes in my new role was mentally exhausting. I didn't adjust my sporting expectations and tried to push through to World Masters with the same goal. Whilst I managed to peak in Spetember with those fantastic PBs, I think by the time Worlds came around I was pretty exhausted. I felt like I was running on fumes by the end of the Points Race.
On reflection I should have adjusted my goals based on life events. Stress comes in many guises, most of which can't by measured and mapped like TSS. There is no shame in taking expectations down a peg or two in such circumstances. 
Use A Tiered Goal Framework
I think the most important lesson from last season is that setting only a few ambitious goals is a recipe for disappointment. Over the off season I read The Champion's Mind by Jim Afremow and he suggests a three-level system:
Consider using a three-level goal system to determine your achievement levels at a training session, during the next competition, or in your upcoming season: 1) bronze, 2) silver, and 3) gold. In this system, bronze symbolises a desired result that would be a good outcome based on a reasonable assessment of past performances and current capabilities. Silver refers to a significant improvement. Finally, gold is equivalent to achieving a best time or delivering a major performance breakthrough.
I was guilty of only setting gold goals. For 2021 I'm going to give myself tiered goals like this. Looking back at 2019, if I'd taking this approach the scorecard would have looked a lot healthier, with a couple of silvers and a number of bronzes.
Let's just hope that we do get some racing next year!