British Cycling Masters National Track Cycling Championships 2019 Report
Published 10 Jul 2019
I had lots of work related stress coming into this championships so I put no pressure on myself to perform. I was able to fit my training in but my sleep was affected and so I was not feeling in top form. Jonathan Gildea was down to ride and he had beaten me in the IP in 2018 with a blistering 3:25.391, a new National age group record, and so I knew I would need something extraordinary to happen if I was to beat him. I had made some promising gains following a wind tunnel session earlier in the year so I knew I had a slight chance if everything lined up.
Ironically, because of the work stress I was incredibly relaxed on race day. I just enjoyed the opportunity to catch up with friends and savour the atmosphere in the velodrome. I got my warm up done early so there was no worry about being prepared for my heat. I was placed in the final heat against Jonathan Gildea which suited me as it meant no worrying about a catch and having to go around a rider which can send you into the red.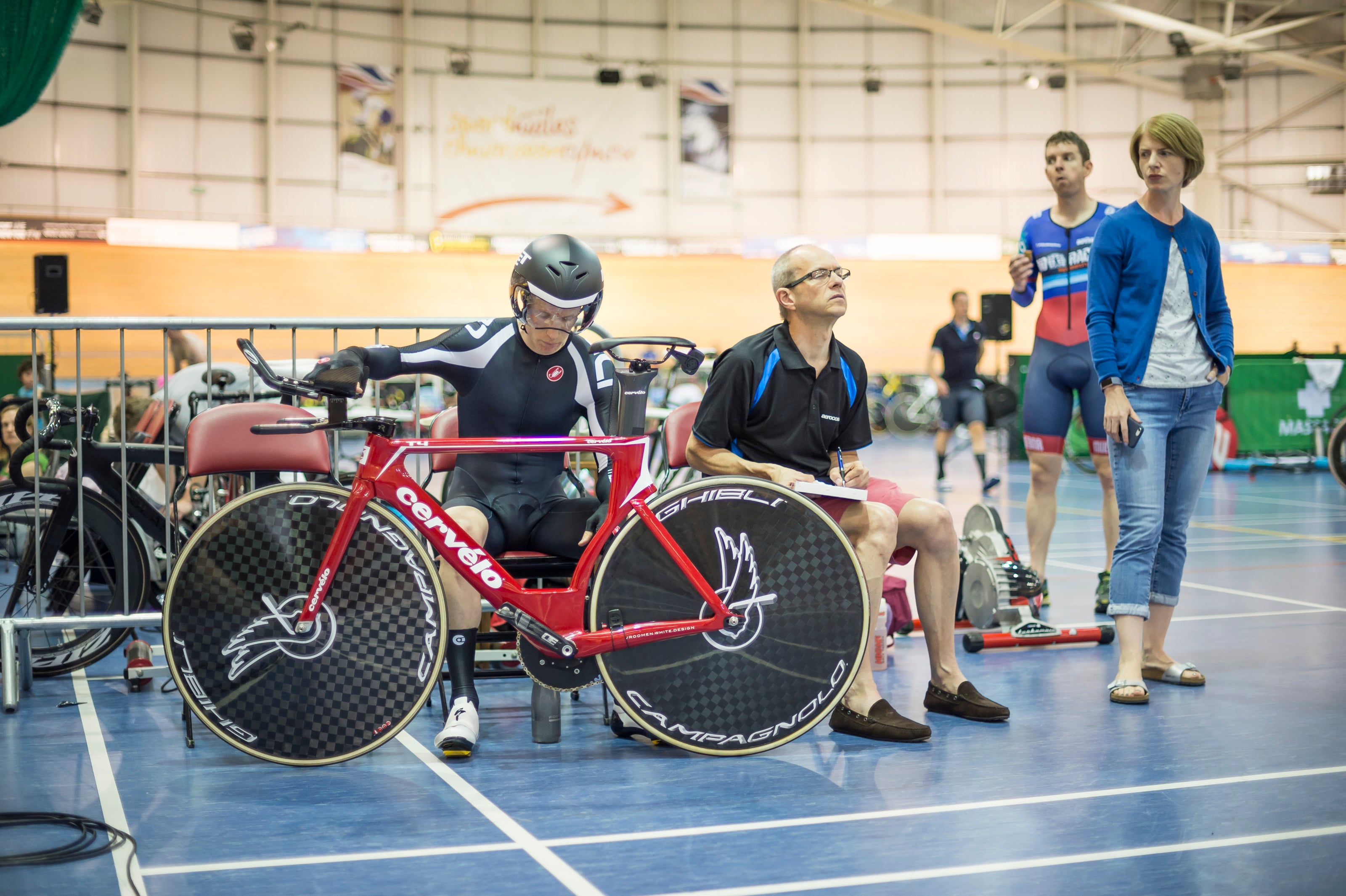 I'd done a PDQ gate start session the previous week with coaching from the Welsh sprinter Lewis Oliva. The session focused on using the glutes to drive the bike out of the gate to save the quads and I'd done some solid 22.7 laps without feeling gased which is good for me on 108". Anything below 23 and I am happy as I'll make up for being slow off the start as the big gear allows me to hold a faster race pace. I executed this improved technique pretty well out of the gate and felt I accelerated the bike well over the first few pedal revolutions, but through the first turn with my weight forward the back wheel slipped down the track and I nearly lost the bike. I had to sit down briefly and recover my balance which killed the speed. My teammate Nick had slipped there and fallen on his in lap and I had seen another rider fall in that location so I am pretty sure there must have been something on the track. I tried to put it to the back of my mind but I knew the opening lap was going to be a shocker and I heard "3.8" from Mel meaning I was a second down on schedule. I was conscious that I needed to avoid panicking and burning too many matches to recoup the deficit too quickly.
I was fine for the second lap with a 16.2 compared to my schedule of 16.5 laps for around 3:25. Pacing the early laps of the pursuit is always tricky as it feels too easy after the starting effort and lap 3 was way too hot at 15.8. I just hoped that it was a sign that my CdA was as good as we had achieved in the wind tunnel session. The next couple of laps were on pace at 16.3 and 16.5 but as I hit halfway I started to feel the effect of that early quick lap and my legs started tightening up. My pace dropped to 16.8 and then a 17.0. I just concentrated on keeping as aerodynamic as possible to minimise the impact but the lack of sleep was catching up with me and I knew I did not have it in the tank to get close to Jonathan. I crossed the line to record a 3:27.601 with Jonathan doing a 3:25.577, slightly slower than he had ridden in 2018 but still impressive.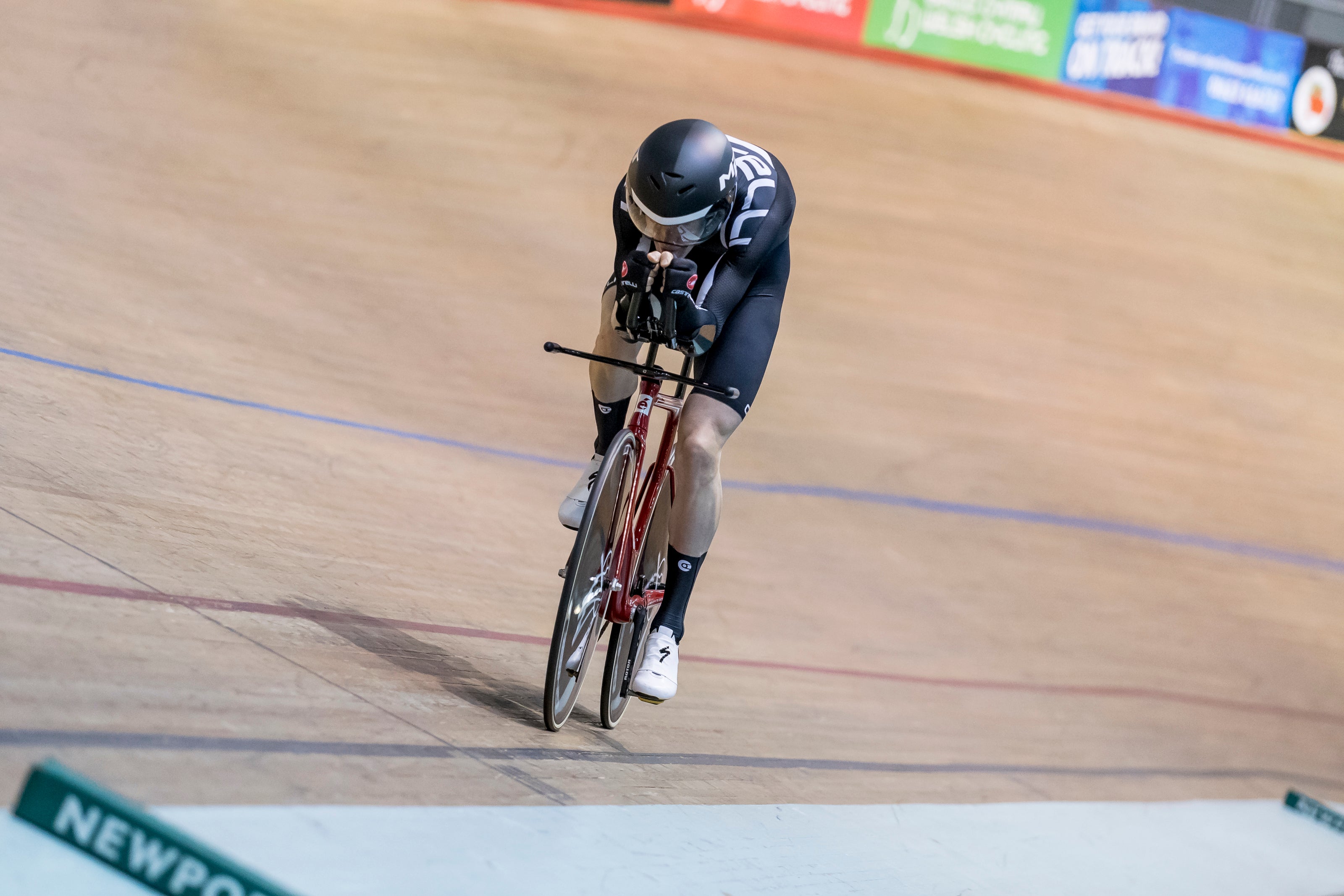 My time was good enough for a comfortable second place with James Perkins in third with 3:28.944. I always want to win but I was satisfied with second place. I was disappointed with the time as it was only marginally faster than 2018 but if I had not had the issue off the start it would have been a short 3:26 and that is getting close to my PB of 3:25.920. It means more gains need to be found in fitness, technique and equipment before Worlds in October if I am to stand a chance of winning.
Next up was the points race which I always enjoy but with it being scheduled after the IP it is a tough challenge to put in a good performance as many of the top bunch riders don't do the IP. I refuelled and tried to relax and recover as best I could. When racing multiple events in one day I usually don't warm up too much after the first one but I knew I wanted to make the race hard and so might need to give it full gas from the gun.
It was my teammate Nick who got things started with an injection of pace in the first few laps whilst I was on his wheel. I went with him in case we could get a gap but everyone was still fresh enough to stay with it. Everyone knows I am going to try and take a lap so I am a marked man. With a field of quality riders I knew it would need some fatigue in the legs before we had a chance so for the first couple of sprints I just held my position and tried not to go into the red so I stayed fresh. Martin Lonie, winner in the scratch race the previous day, won the first sprint with Jonathan Gildea in second place. Jonathan then took the second, clearing showing his strength and determination to win after finishing second in 2018.
I was feeling pretty fresh at that point. I was on 102" instead of my usual 100" which is already a big gear for bunch racing. Whilst it might limit my ability to accelerate, I don't have much of a jump anyway and the bigger gear allows me to cruise comfortable at a high pace. Nick put in another dig and Jonathan was also keen to push things on and we started to string things out. The first few efforts had a few other riders with us, Jonathan Harris being one of them but he wasn't working as he is more of a sprinter. Jonathan Gildea put in another burst of speed and suddenly he, myself and Nick were clear. I yelled to them that we had a gap and urged them to work together and they obliged.
Every time he got on the front Jonathan was ripping my legs off just to stay in his slipstream. We got half a lap pretty quickly and Jonathan got the next sprint whilst I picked up second. We were slowly gaining on the bunch as the next 10 laps ticked by and Jonathan got the 5 points again. Sprinters were dropping out of the race which encouraged me to keep working even though I was close to popping. As we closed to a third of a lap I couldn't hold the wheel anymore and opted to let Jonathan go. I was hoping Nick and I would be able to gain the lap on our own and take the next points in the process, which would allow us to claw back some points without Jonathan being in a position to challenge us. Luckily it went as planned and I was in the happy position of being able to gain a little bit of respite in the draft of the bunch 10-20m behind them until I got the 5 points. I was praying they would ease off the speed once the sprint lap was done and thankfully they did.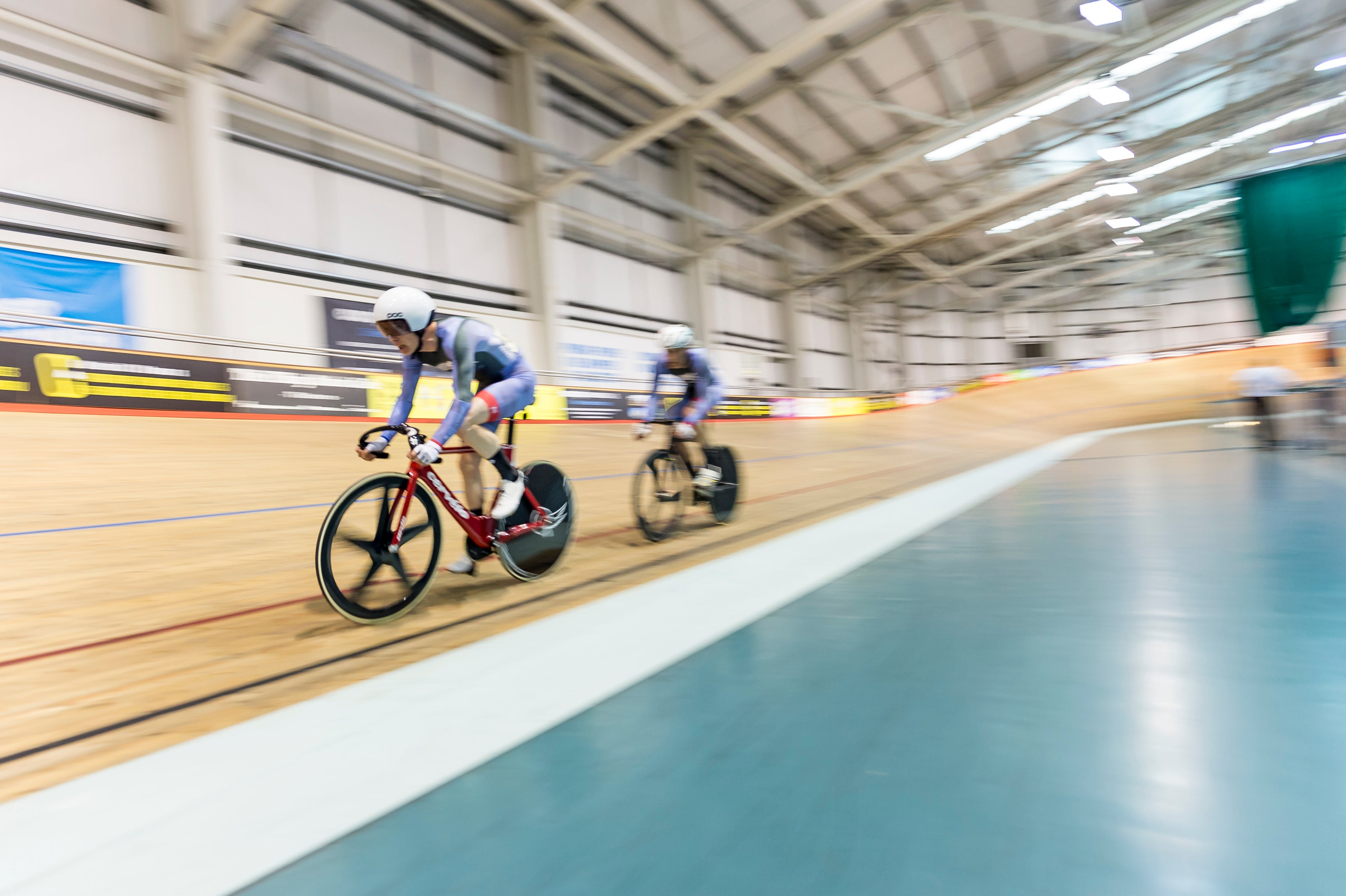 We gained the lap with 9 laps remaining and I rolled over the bunch to keep an eye on things. Jonathan Gildea went off the front again with a few laps to go and I went after him. As we already had a lap on the field nobody was interested in following and I was able to stay clear to consolidate my second position over the line with 6 points. In the end Jonathan scored an impressive 48 points against my 37. Still, my previous best in this event was bronze so I was really happy to come away with a silver. With the lap gain Nick got third place and it was good to have two AeroCoach riders on the podium.